The Siebels work with parents, either individually – Dr. Siebel as an advocate, Mr. Siebel as a lawyer, or as a team, depending on the requirements of the parents and the case.  As parents themselves, they have raised five children to adulthood, two of whom were adopted and had learning disabilities which required significant intervention long before special education became widely recognized or available.
Dr. Siebel is primarily responsible for communications with the IEP team, the school and its teachers.  Mr. Siebel provides legal backup during IEP team meetings, encourages the district to comply with deadlines and, if necessary, frames and prosecutes due process hearings and their appeals.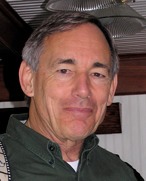 During almost 40 years as a lawyer, Mr. Siebel's practice has included significant experience with administrative law and negotiations as well as hearings and appeals.  He is admitted to all the state trial and appellate courts in California, as well as to the United States District Court and the United States Court of Appeals for the Ninth Circuit.
A graduate of the University of Chicago, Graduate School of Business and the School of Law, Loyola University of Los Angeles, Mr. Siebel is a member of the State Bar of California, the Orange County Bar Association and has been the Chair of its Appellate Section, and the Council of Parent Attorneys and Advocates.
Mr. Siebel may be reached directly at (949) 675-8736 or by email at <ges@specedlawyer.com>
Cynthia C. Siebel, Ph.D., J.D.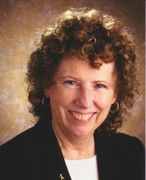 Dr. Siebel is a developmental and educational psychologist who has spent more than ten years teaching child development and education theory at the Claremont Colleges in Claremont, California.  She holds a General Elementary Teaching Certificate and is a licensed Marriage and Family Therapist.  Disturbed by the legal system's use of the term "best interest of the child", Dr. Siebel returned to school at Whittier Law School where she was a Fellow in the Children's Rights Program.  She has served as the Education Coordinator for CASA Orange County where she was responsible for training, supervising and supporting volunteers appointed by the Juvenile Court to make education decisions for foster children with special needs in Orange County.
Dr. Siebel brings to the representation of children a deep understanding of both the psychological and developmental needs of our clients as well as of the education system.  In IEP team meetings, she is often able to find a way to satisfy the unique needs of her client within the very real limits of district policies and budgets.

As an advocate for children with special education needs, Dr. Siebel draws on her professional experience with children, with the teaching of young adults as they have moved toward careers in teaching and psychology, and on her legal training.  Dr. Siebel is a member of the American Psychological Association, the Society for Research in Child Development and an advocate member of the Council of Parent Attorneys and Advocates.
Dr. Siebel may be reached directly at (949) 675-0730 or by email at <ccs@specedlawyer.com>.